Slovan signed the contract with Filip Hološko
14.06.2017 | Autor: ts, photo: ssk
Filip Hološko is a new player of ŠK Slovan Bratislava. He played for FC Sydney last time.
ŠK Slovan Bratislava has signed 2-years contract with Slovak striker Filip Hološko. Hološko belongs to one of the best Slovak strikers in last decade and has played 65 games for Slovak national team.
"We are very happy, that we made a deal with Filip Hološko. Filip has great qualities and he will be very valuable for us. Negotiations were fast and correct. Filip is aggressive type of player, who can play as a striker or also as a winger. Fans know him well from previous clubs and also from national team. He had a great season and helped Sydney to win an Australian title. I hope, that engagement in Slovan will help him to comeback into Slovak national team, he will be more visible in Slovakia. I welcome Filip here and I hope, that he will have a good time in Slovan," said vice-president of ŠK Slovan Bratislava Ivan Kmotrík jr.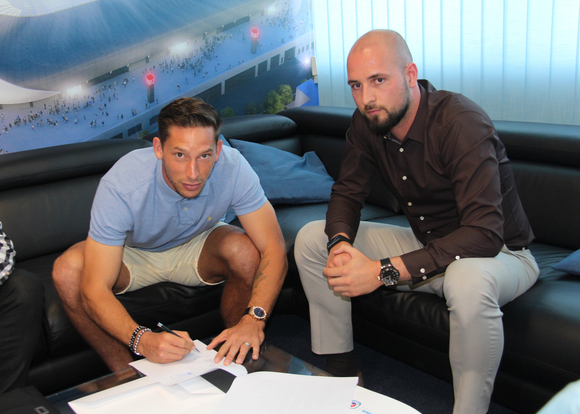 Filip Hološko is a famous sportsman in Slovakia. He started with football in Piešťany and then he played for Trenčín. Since 2002, he played abroad. Filip played for Slovan Liberec, with which he won the Czech title in 2006. Afterwards, he came to Manisaspor and in 2008, he moved to Besiktas Istanbul for 5 000 000 €. He contributed to double of Besiktas in 2008/09. Since 2015, he was wearing the jersey of Sydney FC, he won the Australian title in 2017.
Filip Hološko scored 105 goals in three countries, but no goal in Slovakia yet. He played 65 games for Slovak national team and scored eight goals. "I am happy, that I signed the contract with the most successful Slovak club. I had some offers from Turkey, but for Slovan decided, that it is a big and famous club, which has always the highest ambitions. I won three titles abroad, now I desire to win fourth title with Slovan Bratislava. I also scored more than 100 goals abroad, now it´s time to score also at home," said Filip Hološko, attendant of World Cup 2010 in South Africa.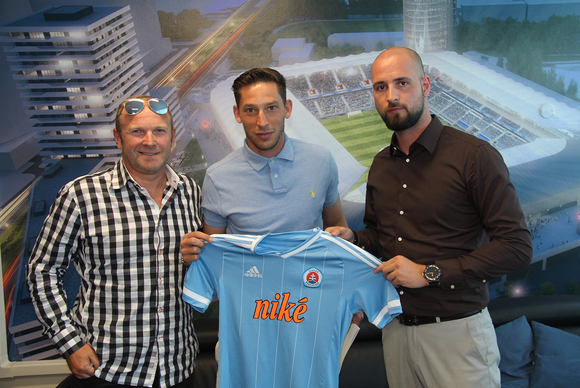 Fortuna league - Round 6


ŠK Slovan
vs.


Podbrezová

Place:
Date & time: Sunday | 27.08.2017 | 18:00