Slovan signed defender Richárd Guzmics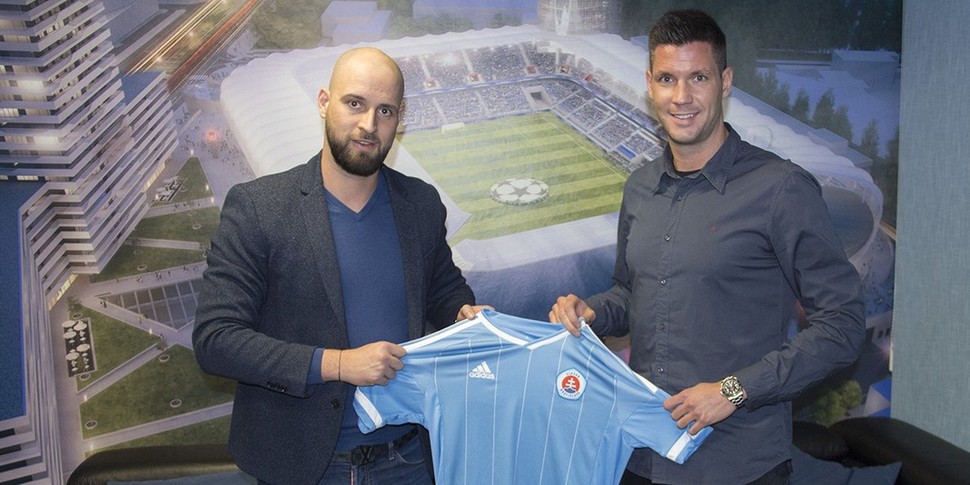 First winter reinforcement of Slovan Bratislava is defender Richárd Guzmics.
ŠK Slovan Bratislava has signed a 1-year contract with central defender Richárd Guzmics. He is an experienced player, who played all four matches of Hungary at EURO 2016. Guzmics has a 28 national team starts, he played in Haladás, Wisla Krakow and Yanbian Funde before.
"It was our priority to reinforce the position of central defender. We wanted to bring a concurrence for Vasil Božikov and Kenan Bajrič, who played there in first part of the season. I am very happy, that we signed a one-year contract with Richárd Guzmics. He is an experienced player and can help us by his strengths – he is great in air challenges and tackles. I welcome Richárd and I wish that our cooperation will be successful," said vice-president of club Ivan Kmotrík jr.
"I am glad to come to the most successful Slovak club. During winter, I had several offers from Poland, Hungary and China, however, Slovan was the best option. My ambition is to win a title and succeed in European cups. I came to see new stadium at Tehelné pole, it is a great place for football," told Richárd Guzmics.