Big football game at Tehelné pole on Saturday!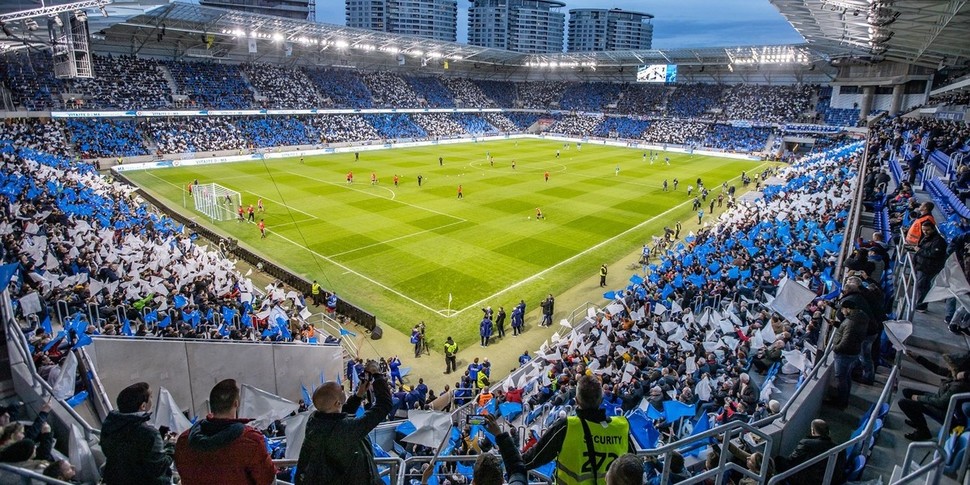 We invite hockey fans, who will come to the IIHF World Championship 2019 to Bratislava.
All people in Bratislava including us warmly welcome hockey fans from several countries, who will attend the IIHF Hockey Championship in Slovakia. Saturday 11th May is going to be a big sport´s day in Bratislava. Three matches at Hockey Championship and one big football game at Tehelné pole!
New football stadium Tehelné pole, which was opened in March 2019 with capacity 22,500 spectators, is located just few metres from ice-hockey stadium in Bratislava. The way from ice-hockey stadium to football stadium is two minutes by walk. If you stay in official IIHF World Championship fan-zone, you can take tram 2 or 4 to stop "Nová doba," or go by walk, it takes maximum 10 minutes.
There is a big match on Saturday. Current Slovak champion ŠK Slovan Bratislava will face the second most successful Slovak club MŠK Žilina. Both teams belong to Slovak absolute best and score many goals. The kick-off is 15:00 at Tehelné pole.
ŠK Slovan Bratislava is celebrating 100-years anniversary. On Saturday, there will be official celebration at stadium Tehelné pole. The program starts 12:00 and will continue to 20:00.
You can buy tickets on-line at Ticketmedia.sk or on matchday at stadium Tehelné pole. We are looking forward to welcome you!
Prices of tickets for home matches:
| | | |
| --- | --- | --- |
| Category | Sectors | Price |
| Premium | A104 to A108 | 20 € |
| I. category | A101, A102, A103, A109, A110 | 14 € |
| II. category | B101 to B110, B201 to B209 | 12 € |
| III. category | C202 to C206, D101 to D106, D205 to D208 | 10 € |
| Sector of home fans | C101, C102, C103, C104 | 8 € |